The numerous innovations in the world of metering represent one of the major challenges facing Sagemcom.
New technologies have enabled the mechanical measuring mechanism to be replaced with a static core that has opened up new possibilities for gas metering. In recent years, ultrasonic gas meters have become the first-choice instrument for the measurement of gas volumes by energy utilities. Thanks to ultrasonic technology, there are no more moving mechanical parts inside the meter, thereby reducing noise levels, the number of components, size and weight and, consequently, the ecological impact.
Ultrasonic meters can be used to measure different gas compositions, including hydrogen and biogas.
How they work
Ultrasonic gas meters calculate the volume flow of the gas by measuring the transit times of high-frequency sound waves.
A temperature sensor is installed on the transducer module to correct the volume.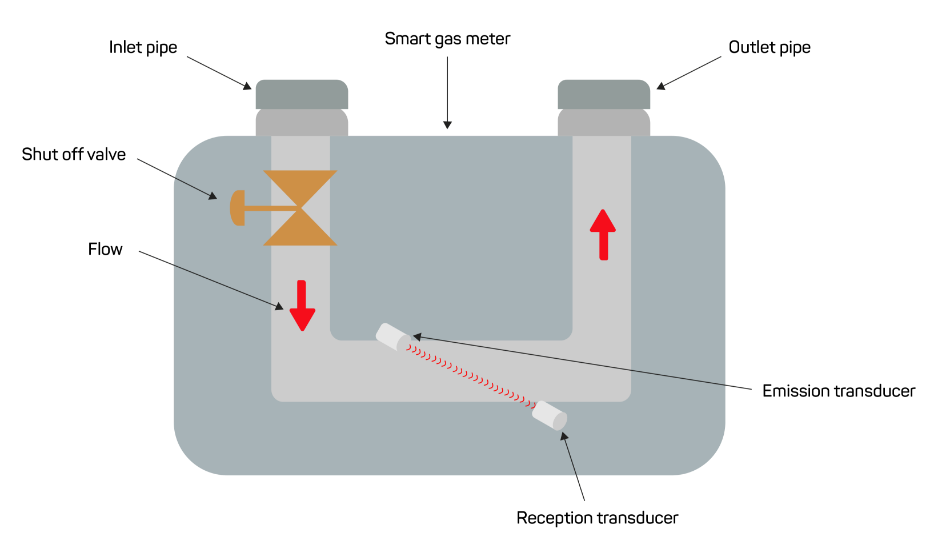 Sagemcom offers
USM technology
Shut off valve
Autonomy (batterie)
Compact casing
LCD Display
Certifications
IP66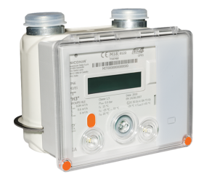 Advanced alarm and notification
Gas group
Communication