Sagemcom is a leading European group on the high added-value communicating terminals market. The Group addresses the broadband, audio-video and end-to-end smart grid solutions markets. Headquartered in France, Sagemcom has a turnover of €2.1 billion. 5,500 people in more than 50 countries contribute every day to the Group's success and 31% of them are Group shareholders. Sagemcom designs, manufactures and ships more than 40 million terminals worldwide every year.
Employees hold a 30% stake in the Group and the remaining 70% is owned by Charterhouse. Profitable since its creation, the Group is headed by a stable team, which has been at the head of Sagemcom since it left the Safran group in 2008.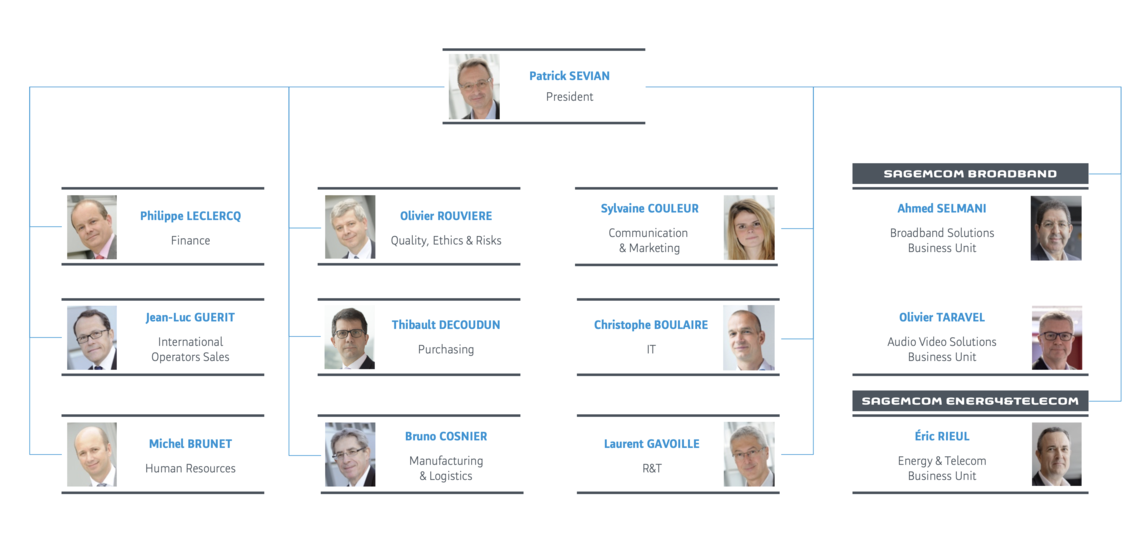 The head office of Sagemcom is located in Rueil-Malmaison (92), the Group's nerve centre and home to its R&D operations, manned by more than 500 dedicated employees.
To remain a world leader in its markets, Sagemcom decided to focus on dynamic markets. We achieve this by remaining faithful to our brand image: to be the first to offer our customers personalised products featuring the latest technological breakthroughs.
Sagemcom thus address 3 markets: Broadband Solutions, Smart City, and Audio Video Solutions.