SMGW ADAPTER FOR EXISTING ELECTRICITY METERS MULTIPLE APPROVED
---
Hamburg, 28th February 2022
The SMARTY ix-BAB-EDL-OKK communication adapter from Sagemcom Dr. Neuhaus GmbH has already been successfully approved for the German market in combination with numerous market partners.
Through the smart meter gateway (SMGW) adapter, EDL meters are enabled to function as a modern metering device (mME) and can thus be easily expanded into a BSI-compliant smart metering system in interaction with a smart meter gateway. Conventional plug-in meters with EDL standard do not meet the requirements for legally compliant smart metering. The SMARTY ix-BAB-EDL-OKK has its own controller and thus brings intelligence and cryptography to the EDL meter. Only by using the adapter, SMGWs can be connected to existing meters and thus metering data from the EDL meter can be communicated via the SMGW in a secure and data protection compliant way.
The adapter from Sagemcom Dr. Neuhaus can be coupled with the inventory meters in three variants. By default, the adapter reads the infrared interface of the electronic residential meter (eHZ). Alternatively, the adapter can be permanently installed in the eHZ as an integrated module or fully integrated with the help of a housing adaptation, making EDL inventory meters fully-fledged FNN basic meters.
The certified optical readout head supports the EDL-21 standard according to FNN. Other protocols such as IEC1107 can also be implemented on request. In addition to use on electricity meters, the adapter is also suitable for gas and water meters. In cooperation with its market partners, Sagemcom Dr. Neuhaus is making a further contribution to the interoperability of smart metering technology in Germany.
Further links:
Communication adapter SMARTY ix-BAB-EDL-OKK: https://bit.ly/3GaUy6l
Smart meter gateway Siconia® SMARTY IQ-LTE: https://bit.ly/3rOXyzk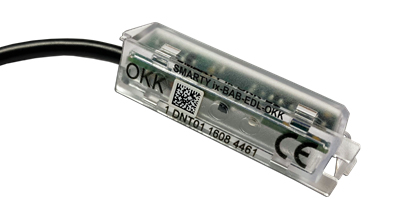 Figure 1: The SMARTY ix-BAB-EDL-OKK communication adapter for plug-in meters with EDL protocol (source: Sagemcom Dr. Neuhaus GmbH)
Figure 2: Communication adapter for connecting eHz inventory meters to a smart meter gateway (source: Sagemcom Dr. Neuhaus GmbH)